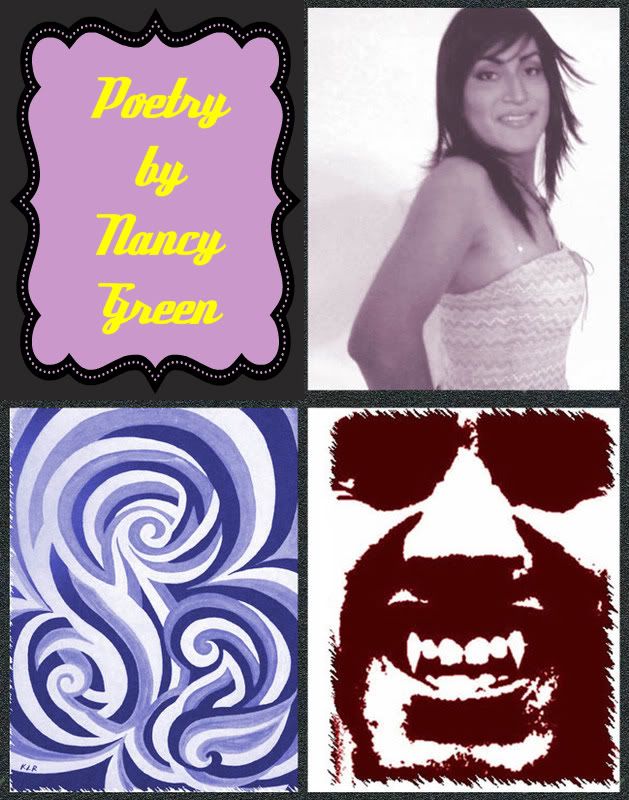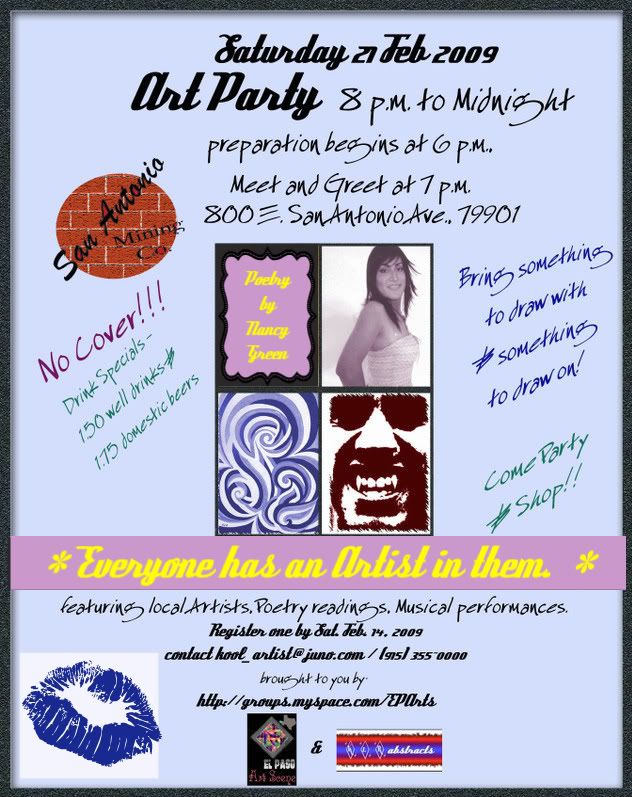 This event repeats each Third Saturday of the month,
register the latest, one week prior to the date of the event:
kool_artist@juno.com
, (915) 355-0000 (texting ok)
A huge thanks to Nancy Green for her piece titled "Queer",
And her shout out, "It's about time this happened", in reference to the party.
People want it, IT IS HERE!!